The Astrid Conroy is built by the Amels and it is a motor yachts, built in the year 2006 and it is a custom model, it has a flag from Cayman Islands. It has a length overall of 190'4" (58.00m) and a LWL of 164'5" (50.10m) and a beam of 32'10"(10.00 m) , a minimum draft of 10'5" (3.15m) and a maximum draft of 11'5"(3.53m)cruise speed of 15 knots and cruise speed range of 4800 Miles. Displacement of 779 tons (717401.02098 lbs.) Gross tonnage 923 Ton. A water capacity of 8638.4261004 (32700L) and a holding Tank of 6604.3013 Gal (25,000L). The Astrid Conroy has an accommodation of a Total 6 cabins, 12 sleeps, 10 total heads, true captain quarters, 9 crew cabin, 16 crew sleeps, 9 crew heads, and 9 head room. Hull material of the Astrid Conroy was built with steel, and its deck Material is teak. The hull design was done by Amels Holland B.V.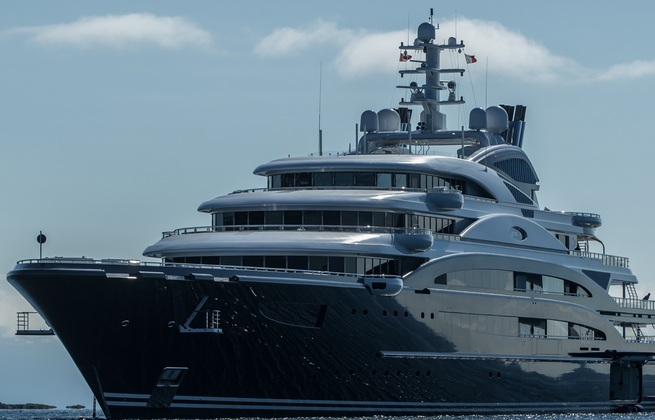 Beautiful Yacht are being constructed every year, especially in areas where there are high net worth individuals. If you are going to buy a Hatch whether it's your first time or you are going for another buy. You should consider the Astrid Conroy Luxury Yacht.
The exterior designer was done by Andrew Winch Designs, And interior designer by Andrew winch Reverberi design. The Engine was manufactured by Caterpillar and with a total 2 engines, model 3516, and is runned by Diesel, Engine Type is Inboard and propulsion type in twin screw. With a horse Power of 2373 built in the year 2006. It is a hatch that one should go for, if you are trying out your first or just planning on buying another. It is quite strong because it has gone through a refit. So you are sure to have your Motor run for a Lasting Period.